Girls Can Too Mentorship Program
RoyOMartin Believes in Women in Manufacturing began in 2018, intending to increase our female workforce through initiatives like an annual event recognizing talented females across the company and educating junior high and high school students about the gender gap in manufacturing. The WIM Mentorship Program, Girls Can Too, launched in 2022 as Phase II of RoyOMartin Believes in Women in Manufacturing. This new initiative includes partnerships with Peabody Magnet High School and Arthur F. Smith Middle Magnet School to educate the next generation of girls. Female leaders from our company mentor female students and teach a series of lessons geared toward increasing their confidence, self-esteem, and knowledge of manufacturing career options available to them. This program empowers young females to believe that they can do amazing things as self-sufficient, successful adults.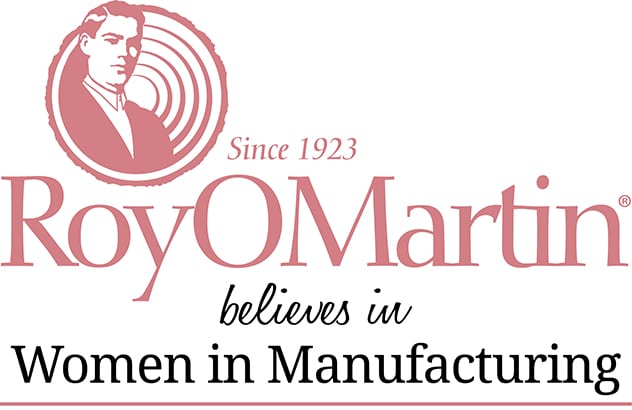 RoyOMartin Believes in Women in Manufacturing
RoyOMartin hosts an annual event, RoyOMartin Believes in Women in Manufacturing, each October in conjunction with the National Association of Manufacturers and the Manufacturing Institute's Manufacturing Day programming. The event is designed for young women in grades 7-12 to gain an awareness of the career opportunities available in the manufacturing industry.

Viewers gain an awareness of career opportunities available in our manufacturing industry. Young women in grades 7-12 are especially encouraged to attend virtually. The broadcast features:
Introductions to RoyOMartin executives
An overview of bright futures in manufacturing
Testimonials from 5 women in RoyOMartin production and support roles
Q&A session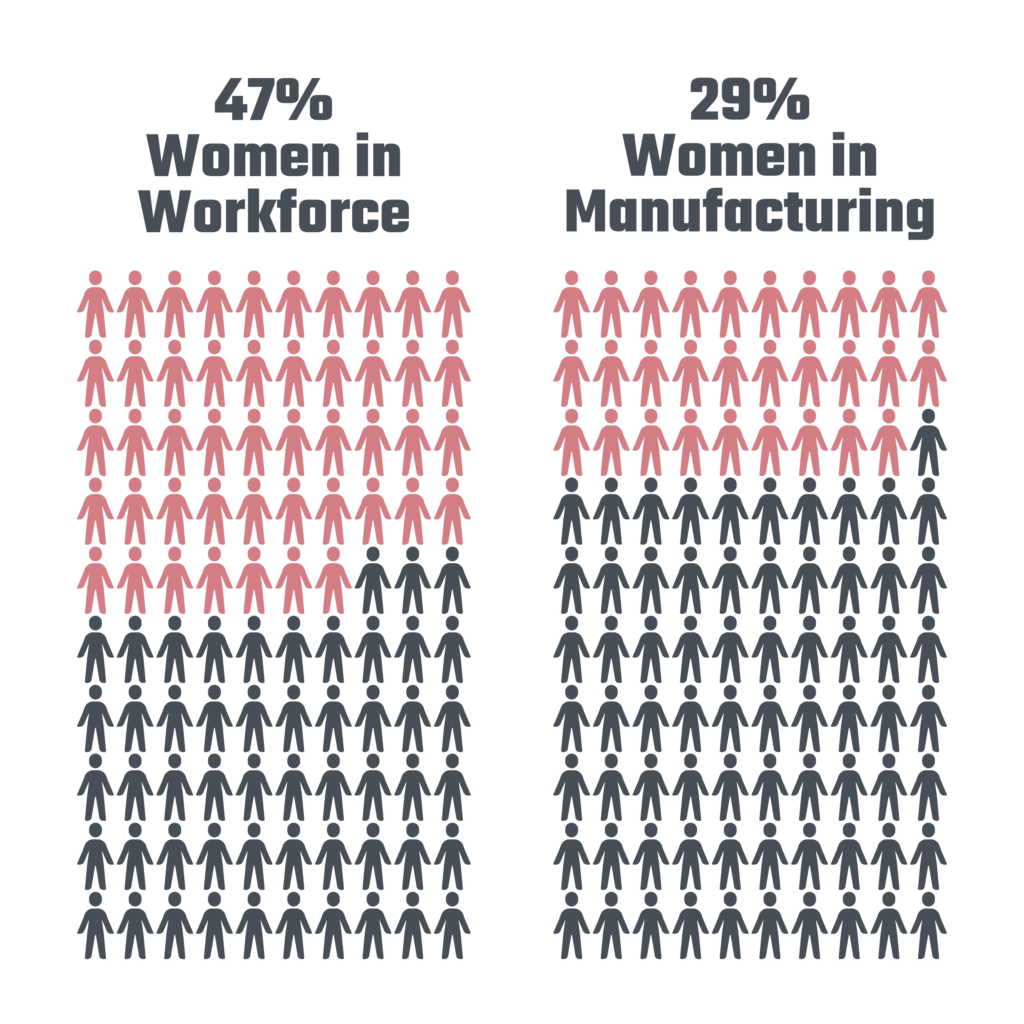 Currently in the United States, the female population makes up 47% of the workforce; however, only 29% of females are in manufacturing. 2 million manufacturing jobs may go unfilled due to skills gap. 2.7 million Baby Boomers will retire by 2025.
(Manufacturing Institute, 2017)
"We plan to be prepared when Baby Boomers retire from our organization. Programs like Women in Manufacturing and WoodWorks are critical to help fill the gap."
Donna Bailey, Vice President of Human Resource