Corrigan, Tx. – (May 22, 2019) – APA – The Engineered Wood Association honored Corrigan OSB, L.L.C. for joining the ranks of the Incident Free Honor Society for 2018. Steve Zylkowski, director of quality services for the industry association, recognized the team during their May 22 Central Safety Committee meeting. He praised the team for their "amazing accomplishment" and safety culture, noting that this award is particularly noteworthy because it covered the startup phase of RoyOMartin's Texas subsidiary.
The Corrigan site was one of only 14 to join the 2018 Incident Free Honor Society, one of several awards in the APA Safety and Health Program. Receiving an award for Annual Safety and Health Honor Roll was RoyOMartin-Plywood, which came in first place in the Division I Plywood category.
To view the full list of 2018 award winners, visit the APA website.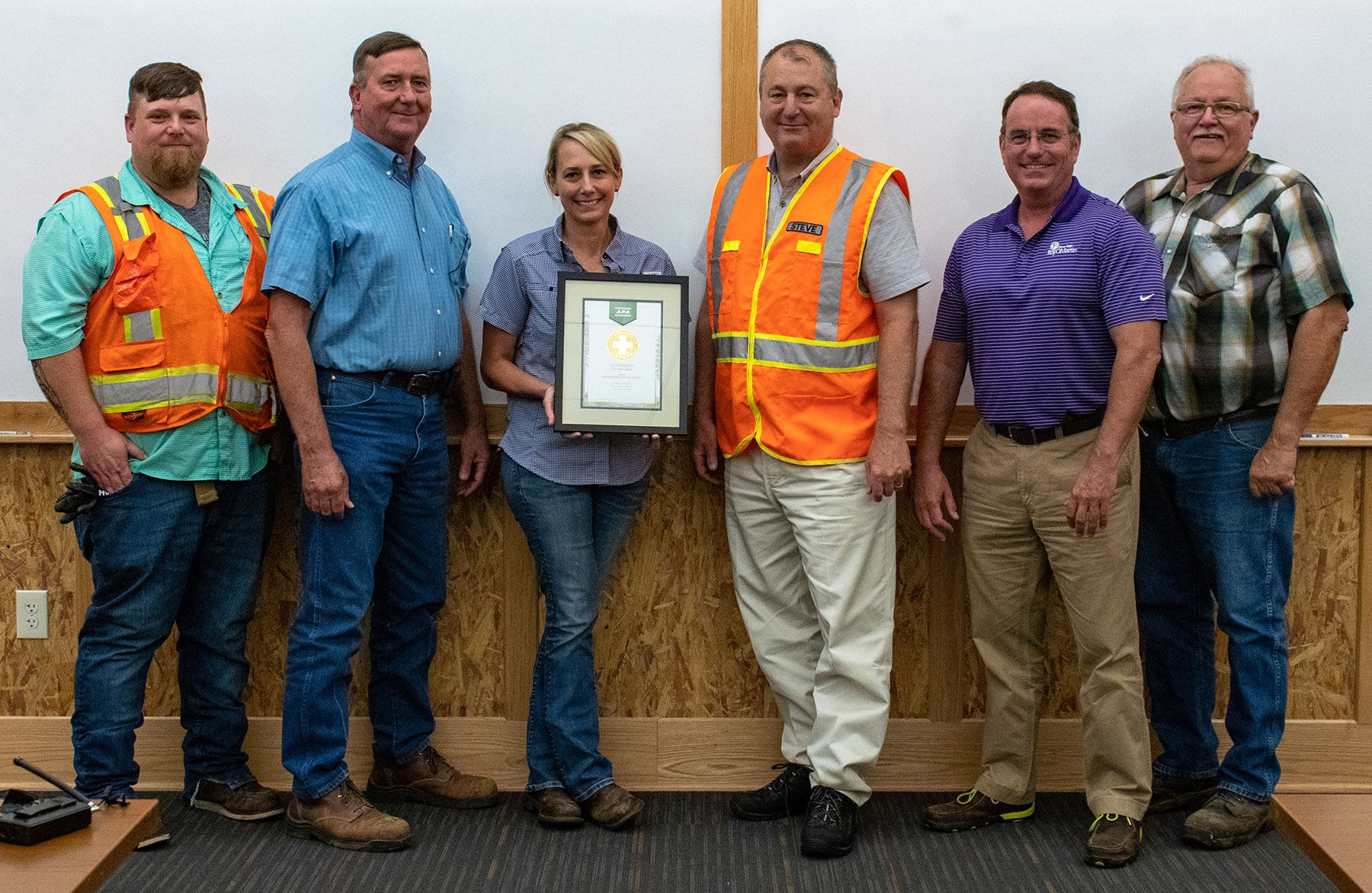 Pictured, left to right, with Zylkowski (right-center) are Corrigan OSB's Travis King, Marty Neiswender, Michelle Driscoll, Terry Secrest, and Mike Schalau.