Our name embodies the entrepreneurial spirit of timber industry pioneer and family patriarch Roy O. Martin, Sr., who began the family's first business with a small sawmill in Alexandria, Louisiana in 1923. Today, we are one of the several wholly owned, professionally managed subsidiaries of Martin Sustainable Resources L.L.C., a mid-sized equity investment company privately held by multiple generations of the Martin family with an ardent commitment to sustainability.
We are an established American company, using only domestic raw materials in the manufacture of our superior wood products. We bear the mantle of the Martin family's 99-year reputation as a timber-industry leader. We are committed to the safety and well-being of our employees now and for generations to come.
Below is a video marking our 99th anniversary in 2022.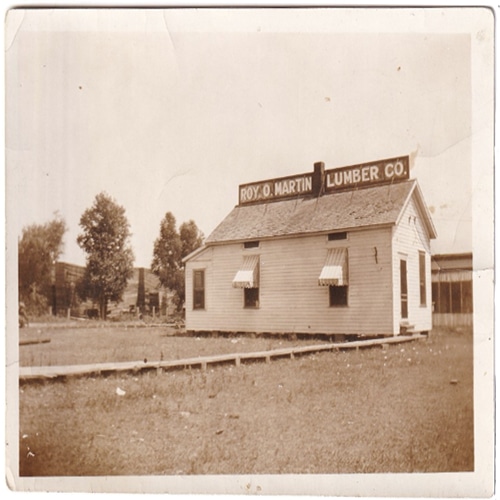 Roy Otis Martin of Edwardsburg, Michigan, purchases Creston Lumber Mill in Alexandria, Louisiana, for $32,000. He names it Roy O. Martin Lumber Company, Inc.
Roy aggressively begins purchasing land, with the mantra, "Buy land and hold land because they don't make any more land." His first major land purchase is the Black Lake timber block, comprised of 6,500 acres. Due to this vision, the family's sustainable forestry practices exist today on its nearly 550,000 acres of timberland.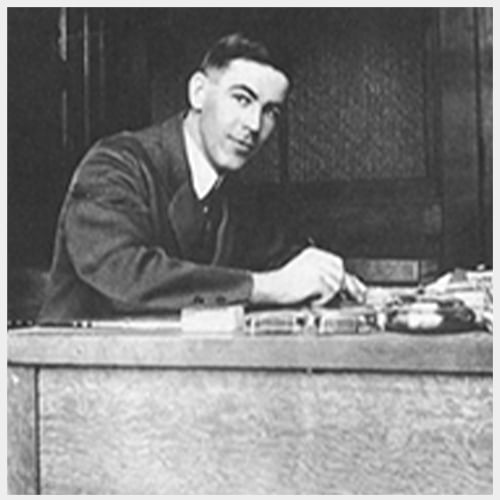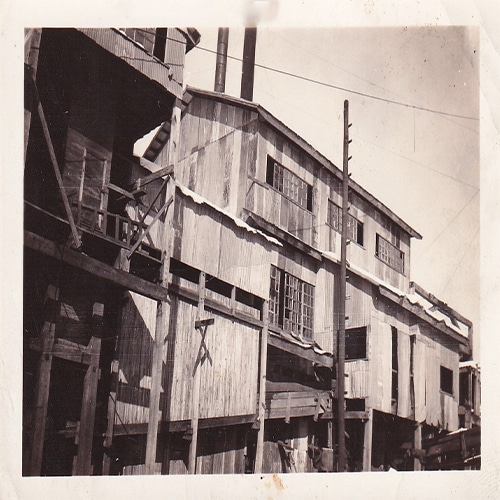 The sawmill in Castor, Louisiana, opens. Operating on thriftiness, Roy buys all equipment secondhand. Roy's eldest son, Ellis, takes a year off from high school to help build the mill, sleeping in a ramshackle back office with only an Aladdin lamp and lumber-supply catalogs for entertainment.
Tragedy strikes as the Castor mill burns to the ground. Out of the ashes, the opportunity for Ellis arises, as Roy makes one of his most significant decisions: placing Ellis in charge of rebuilding and operations. Ellis begins his new role on the eve of World War II, embarking upon a career that will span 60 years.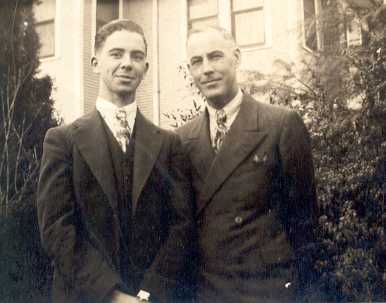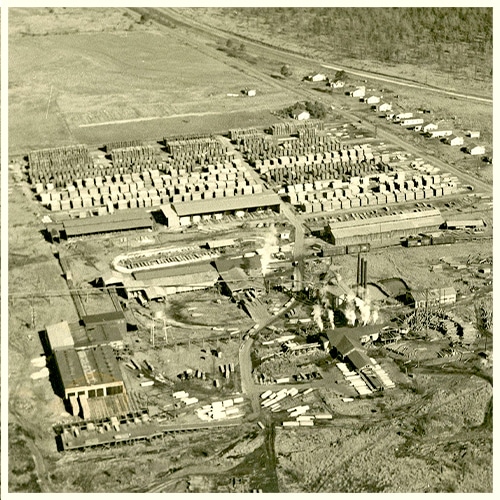 World War II brought unexpected but welcome prosperity for the company. Coming on the heels of the Depression, the war had found the Martins with a requisite stockpile of lumber, which was available for immediate use for military efforts. During the war, the Martins continued to produce as much lumber as they could under heavy government restrictions.
Through its supply of Southern Yellow Pine wood to a company in New Orleans, Roy O. Martin Lumber Company aided in the construction of the most famous landing craft of all time, the Higgins Boat. These unique boats, built mainly of wood, could operate in shallow water and run across logs and vegetation without damaging their propeller. They were used extensively in WWII island warfare of the Pacific and on the beaches in the D-Day invasion of Normandy, France, in 1944.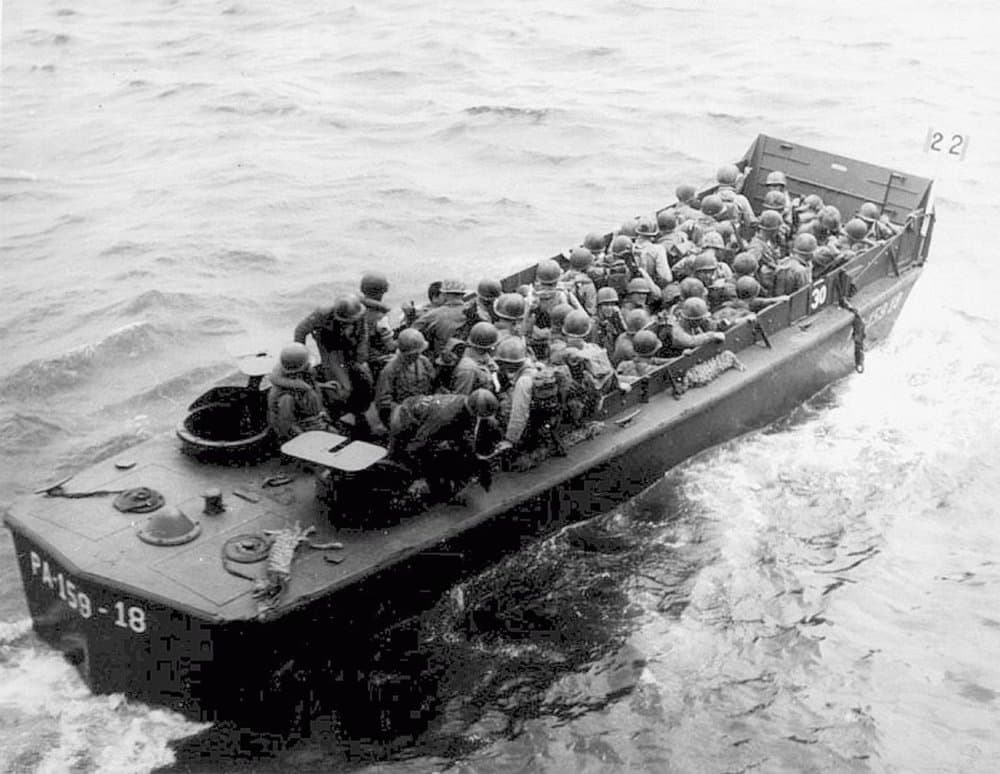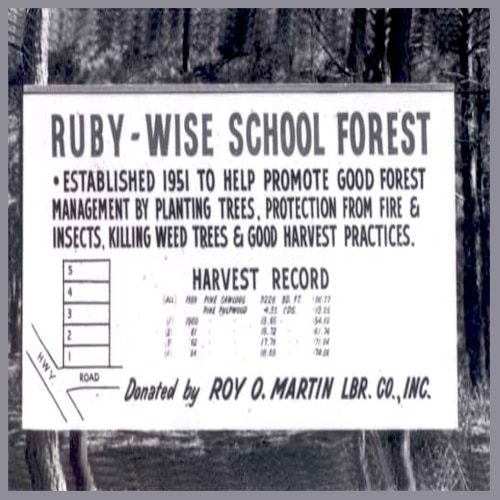 Roy O. Martin, Sr. inspected a 20-acre parcel of company land that had a renewal cut and was ready for planting. The tract was located in Rapides Parish, near Ruby-Wise School, so Mr. Martin agreed to donate the future timber proceeds to the school. This was a way to link generations of students and families and show the benefits of reforestation. In 2001, Roy O. Martin III renewed the lease for 50 years, creating a 100-year relationship with the school.
In an article from the Bogalusa Daily News, The Roy O. Martin Lumber Company was described as "a progressive company with mills that ship 60 million board feet of lumber and extensive forest holdings that are managed for continuous production that will assure a permanent timber supply for the company and jobs for several hundred millworkers."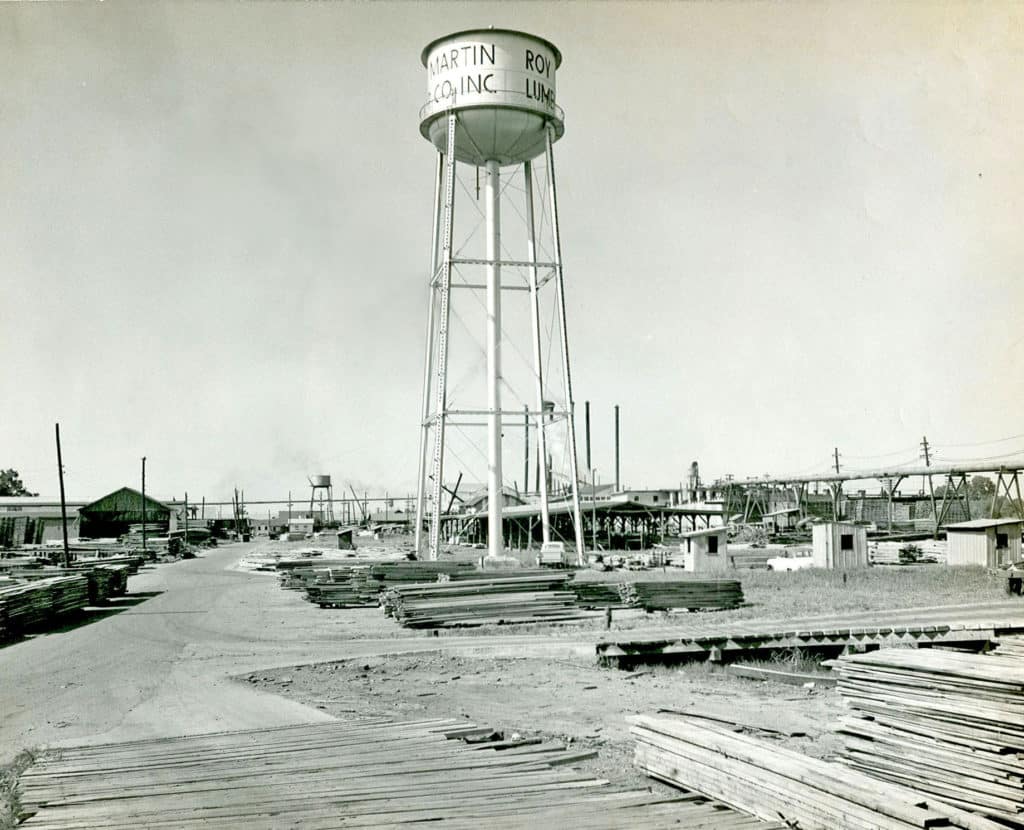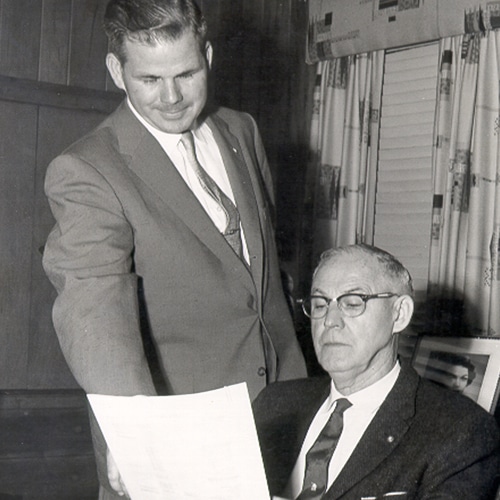 Rather abruptly, Roy tells his second son, Roy Jr., to go home and put on a suit and return to the mill. Thus, Roy Jr. learns he is now president of the Martin family business.
Family patriarch, Roy Sr., dies on February 23 at the age of 82.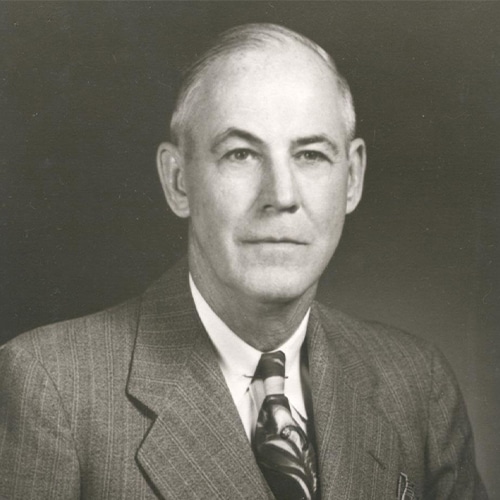 Ellis becomes president of the family business. The Fenner Street sawmill, the original 1923 purchase, is sold.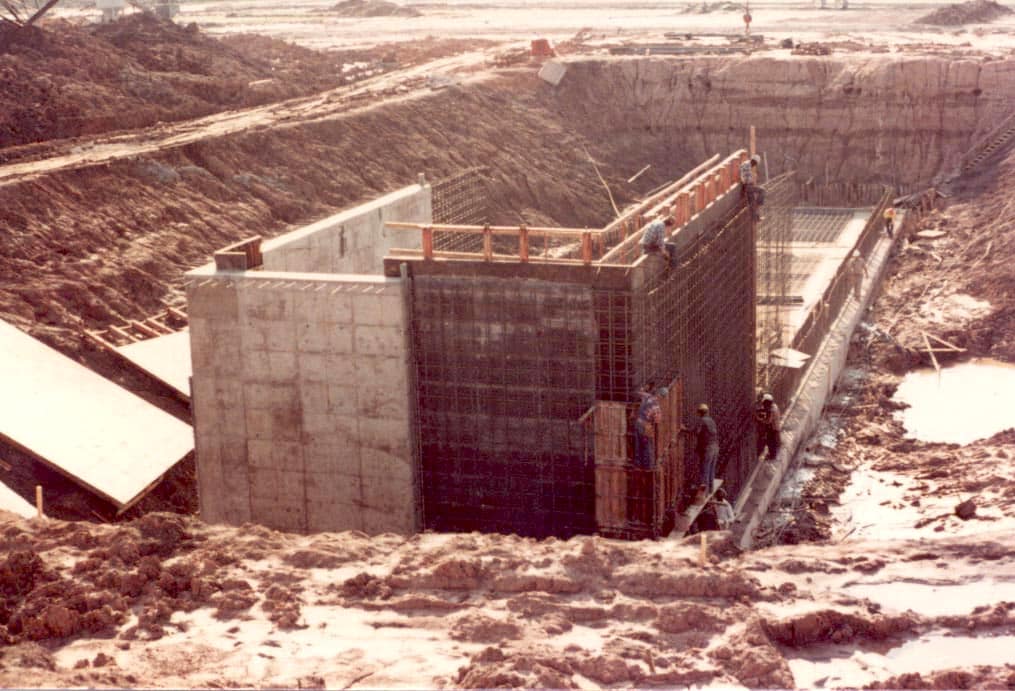 Production begins in LeMoyen, Louisiana, at the family's first oriented strand board (OSB)-manufacturing plant. Under the management of Ellis's son, Jonathan, it is the first OSB plant in the South. Construction of an adjacent sawmill begins, which will open in 1984.
Jonathan succeeds Ellis as president and CEO of the family business, while Roy Jr.'s son, Roy III, becomes secretary-treasurer. The Martin Foundation is established.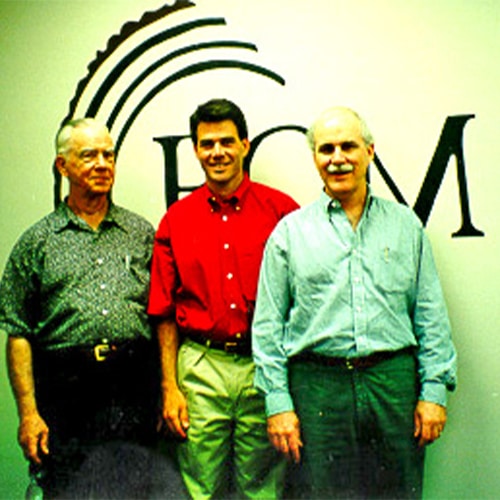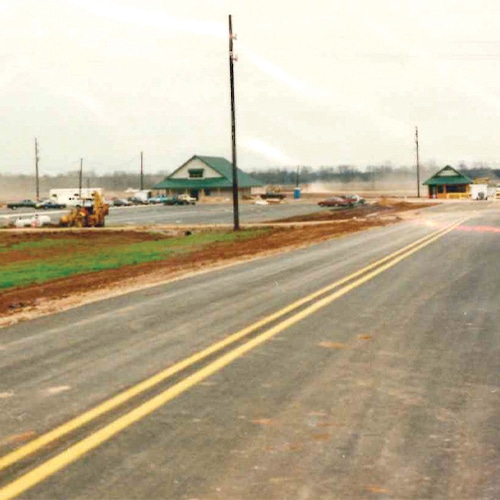 In Chopin, Louisiana, the first major facility under Jonathan's and Roy's leadership—the plywood-manufacturing plant—begins production. Roy III is named executive vice president and CFO.
The first press load was produced on March 8, 1996.
A 21st Century Organization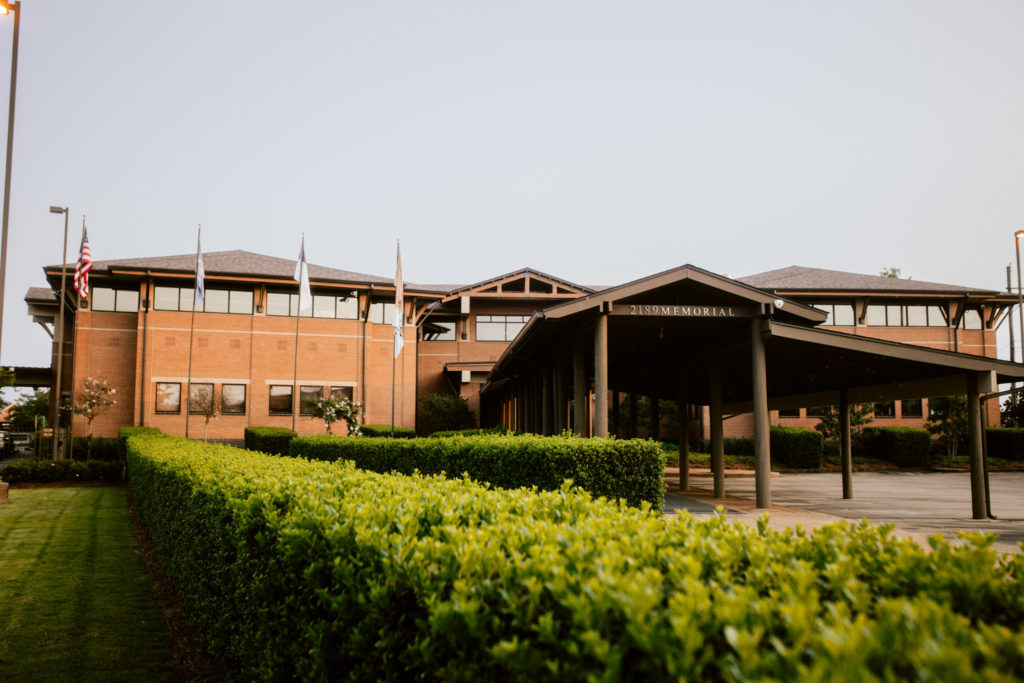 A beautiful new home-office headquarters opens in Alexandria, Louisiana.
Timberland-management operations attain certification by the Forest Stewardship Council® (FSC®) (FSC® C009079).
FSC® certification of products (FSC® C022036) will come later.
A major land purchase from Louisiana-Pacific was made.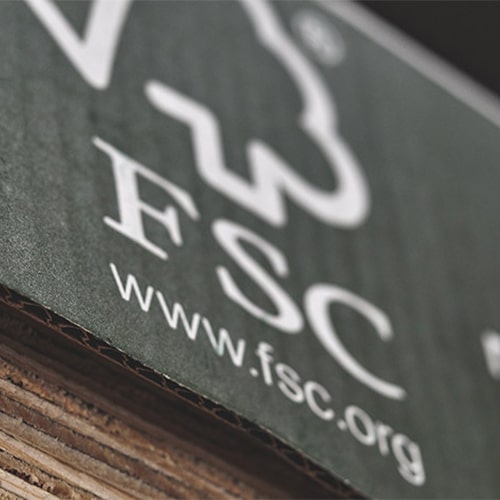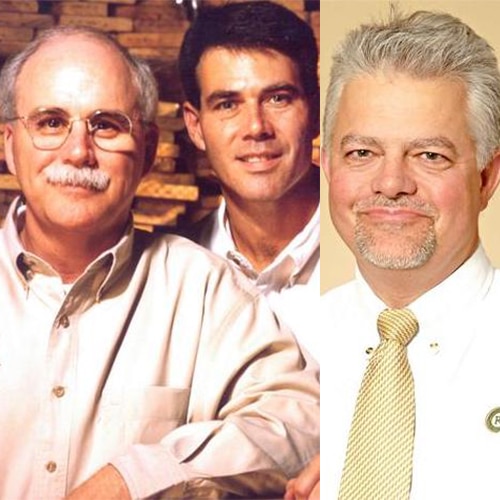 Jonathan becomes chairman and CEO, while Roy III is named company president. For the first time in company history, a non-family member ascends to the executive team as E. Scott Poole attains the role of senior vice president and COO.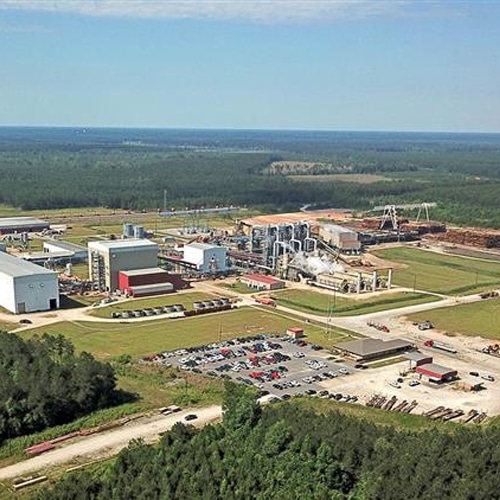 A state-of-the-art southern yellow pine OSB-manufacturing plant begins production in Oakdale, Louisiana. 
The first board was pressed on January 31, 2007.
The Plywood mill in Chopin, La. undergoes a major expansion.
In partnership with another local employer, RoyOMartin enters the healthcare business with the state's first employer-sponsored, patient-centered medical home in Alexandria. A pharmacy follows in 2018.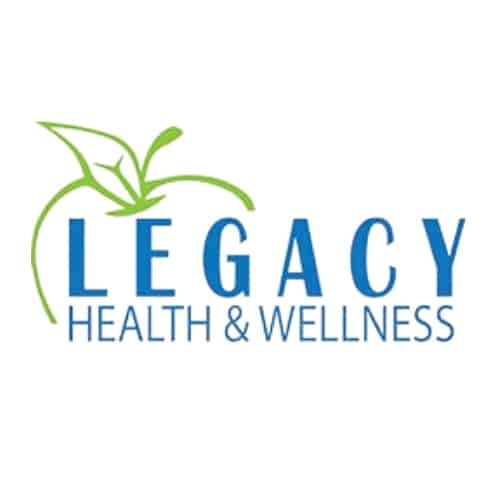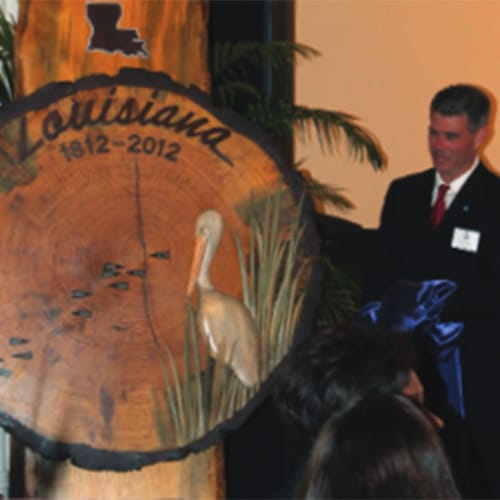 At 232 years old, the state champion loblolly pine tree dies in LaSalle Parish. RoyOMartin presents to the State of Louisiana a ring, or cookie, from this 157-foot-tall pine that survived the Civil War, both World Wars, the moon landing, and 9/11. The donation is made for the state's bicentennial celebration.
RoyOMartin opens a timber mill at the plywood facility in Chopin, La.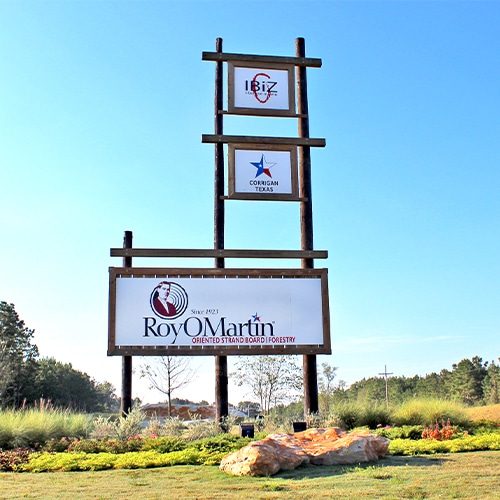 RoyOMartin's wholly-owned subsidiary, Corrigan OSB, L.L.C., has ventured outside the home state of Louisiana and will open a pine OSB-manufacturing facility in Corrigan, Texas.
Team members at Corrigan OSB, L.L.C. make the facility's first
press-load of OSB panels and celebrate with a plant grand opening on May 30.
RoyOMartin announces plans to increase timbers production by
installing a new dry kiln at its Chopin, LA, plywood and solid wood plant. The first board was produced on April 24, 2018.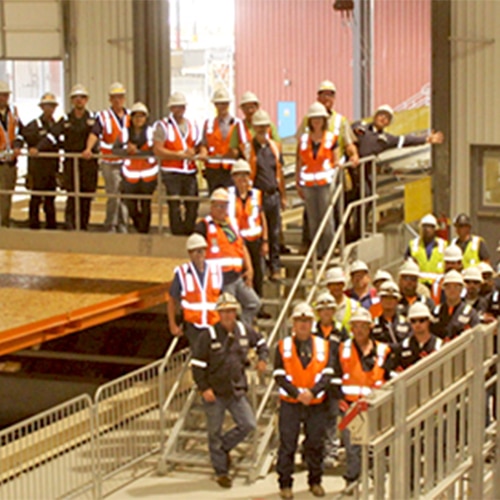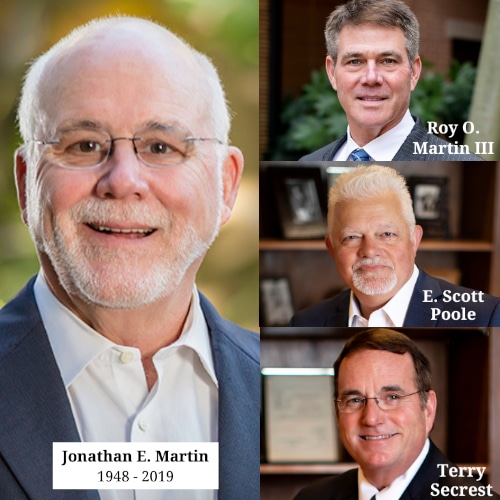 Jonathan E. Martin, chairman, passes away at age 70. RoyOMartin announces $30 million in capital expenditures for modernization projects at the Oakdale and Chopin, Louisiana, manufacturing plants. The following individuals assume new or expanded roles: Chairman, CEO, and CFO Roy O. Martin III; President and COO E. Scott Poole; Executive Vice President of Manufacturing and Product Sales Terry Secrest.
RoyOMartin and its subsidiaries experience no reductions in force or production curtailments throughout the COVID-19 pandemic, relying on Legacy Health & Wellness to keep everyone safe. President and COO E. Scott Poole serves on the Louisiana Legislative Advisory Task Force on Economic Recovery. Like similar manufacturers, RoyOMartin experiences favorable U.S. market conditions for wood products and continues making capital investments across its Louisiana and Texas facilities to ensure the organization's long-term growth and competitiveness.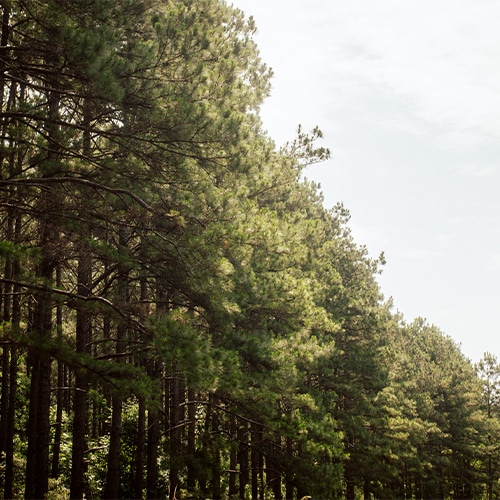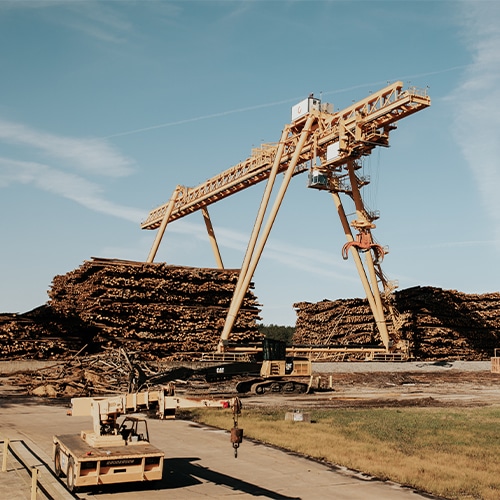 Expansion of our Texas subsidiary Corrigan OSB, L.L.C., began with the construction of a second oriented strand board facility near the original site. 2021 was the safest year in company history, even as RoyOMartin and its subsidiaries continued full-time operations during the COVID-19 pandemic. RoyOMartin once again experienced favorable U.S. market conditions for wood products.
RoyOMartin announces $9.5M investment in modernizing the plywood facility in Chopin, La.
The Land and Timber department marked 15 years of safety and 20 years of  Forest Stewardship Council® (FSC®)  (FSC® C009079) certification.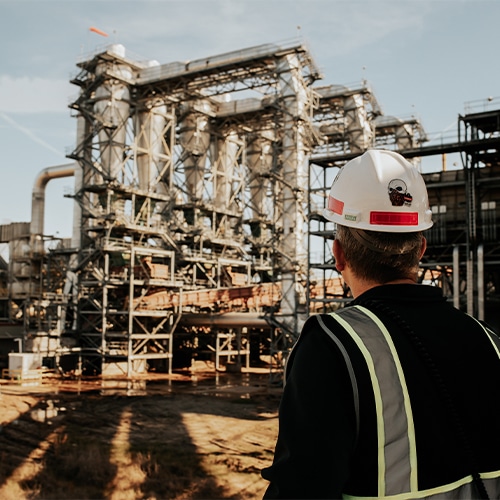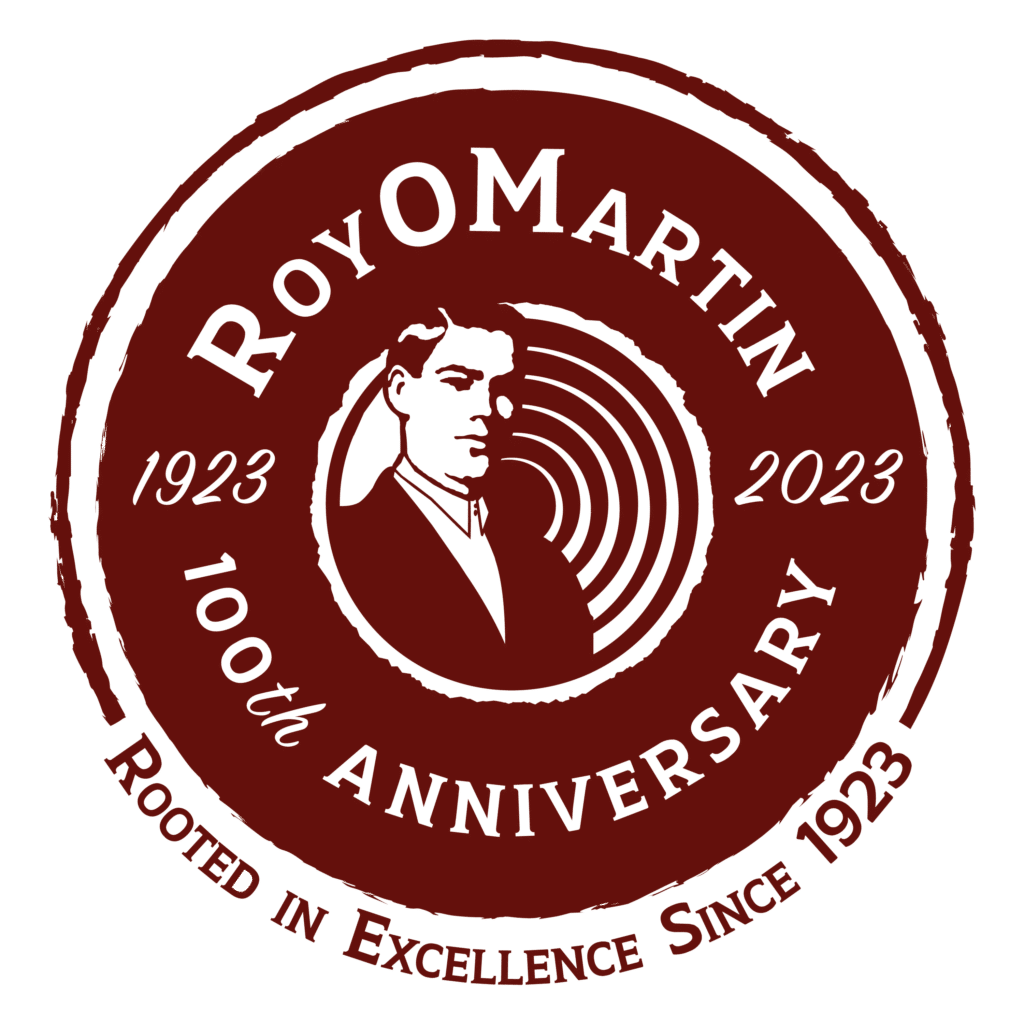 RoyOMartin celebrates 100 Years and remains a privately-owned and professionally managed company. The internal "100 Faces of the Future," "100 Days of Education," and "100 Acts of Service" campaigns kick off.