Alexandria, La. – (March 26, 2019) –  Justin Howard, forming and finishing team member at our Oakdale, La., OSB facility, was honored today as the recipient of the 2018 RoyOMartin Innovation Award. He, along with construction team members, devised a system for the safe removal and disposal of scrap metal at the plant.
"Not only does this innovation save time, but it also improves the overall safety of our team members," stated Executive Vice President and COO Scott Poole.
Congratulations and thank you to Justin for spearheading this effort.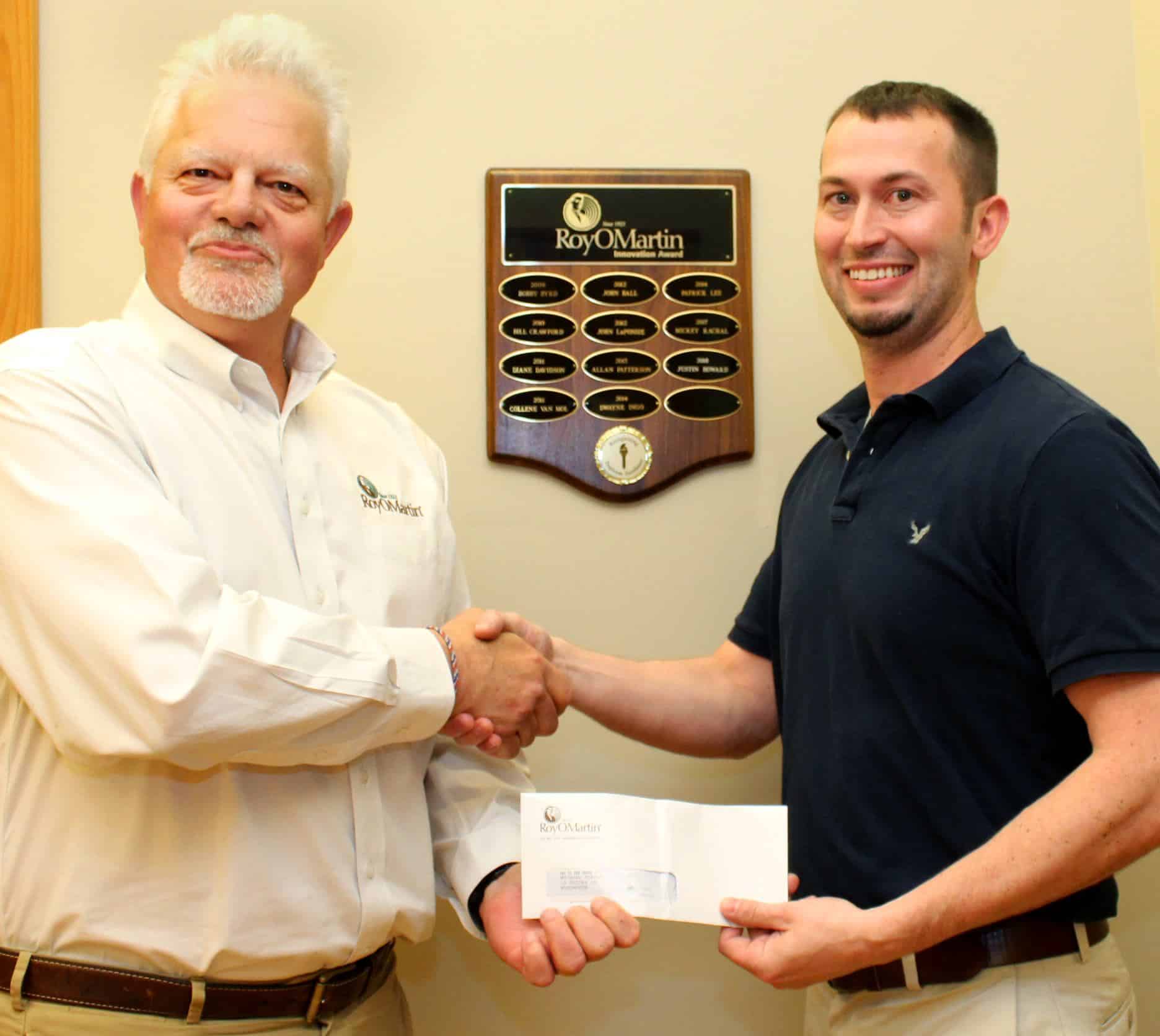 Poole (left) and Howard