Alexandria, La. – (August 3, 2020) – Wood-products manufacturer RoyOMartin has announced that its land and timber department has completed 13 years without an OSHA-recordable injury, effective August 2. Logging and forestry have historically been among the most dangerous occupations in North America. Given those statistics and the vast amount of timberland managed by RoyOMartin foresters—nearly 550,000 acres—this accomplishment is especially noteworthy.
Keys to the team's success include reporting near-misses, performing quality safety audits, and making daily contacts, in cooperation with a dedicated team of health, safety, and environmental professionals.
"This group of professionals leads the way in safety, not only in our workplace, but also in our industry," stated RoyOMartin Vice President of Land and Timber Cade Young. "While following safety protocols and best practices is critical in our line of work, what really sets our team apart is the genuine care and concern they have for one another. Safety is part of our culture, and we carry that mindset throughout our daily activities, wherever they may take us."
President and COO Scott Poole stated, "The entire RoyOMartin organization celebrates the land and timber department's success. These dedicated women and men understand how critical their personal responsibility for safety is, especially given their risk of exposure to upset or unsafe conditions in the field. Beyond that, however, they serve as their 'brother's keeper,' working as a cohesive team to achieve this significant safety milestone, of which we're all proud."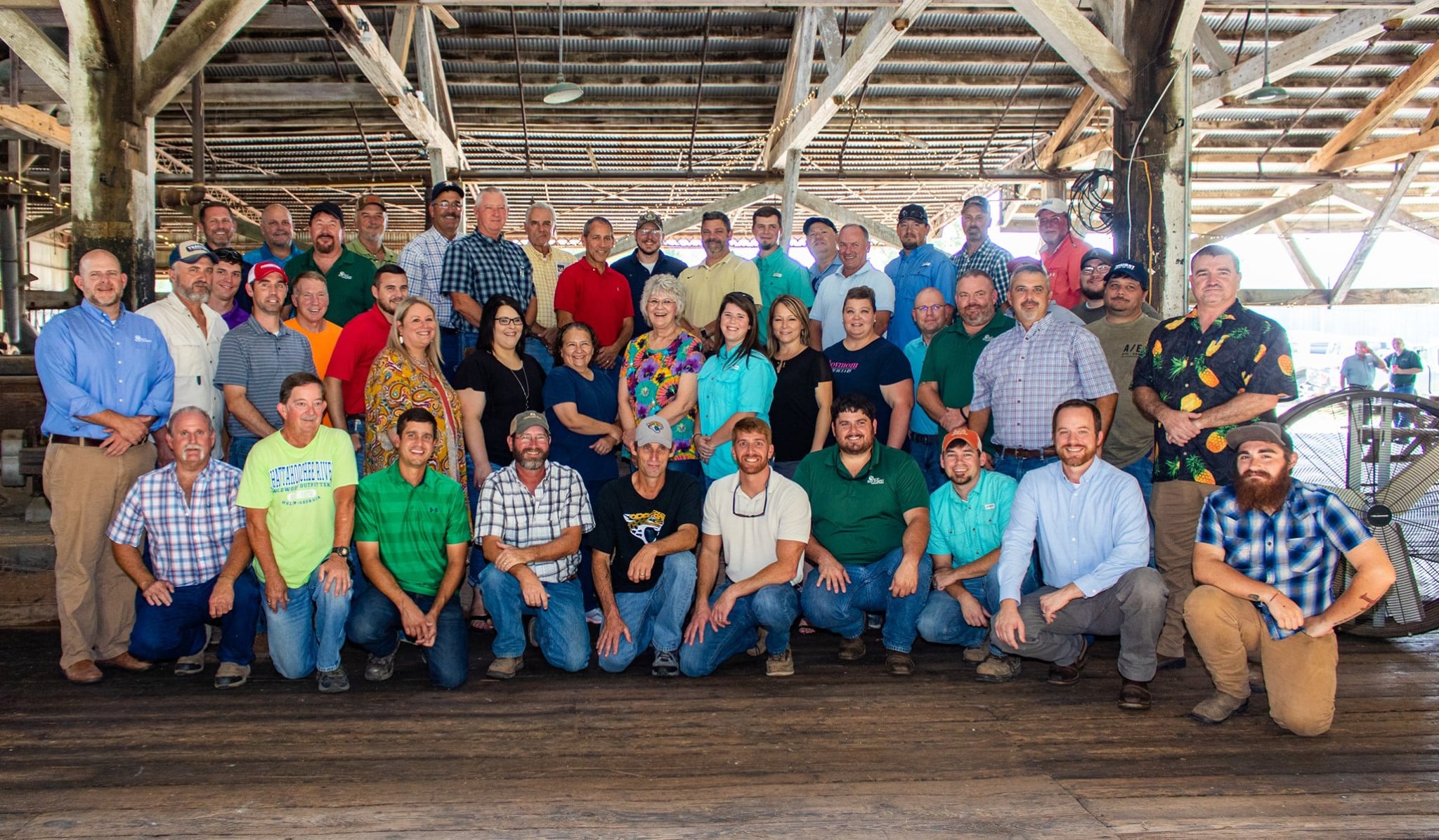 The above photo of the RoyOMartin Land and Timber Department was taken at their 2019 safety celebration for working 12 years accident-free.