When it's time to choose materials for a new building project, there are a number of important considerations to make. Price certainly factors into the equation. But quality and features also have their place. If you are building in a warm climate, for example, it can be a huge benefit to choose OSB radiant barrier materials. And when you choose quality OSB radiant barrier materials such as RoyOMartin's Eclipse™ OSB Radiant Barrier, you can have cost-effective, well-crafted OSB materials with features that make the difference. Find out why Eclipse™ OSB Radiant Barrier panels might be the right choice for your next project. And learn about the many advantages these panels can deliver to your clients.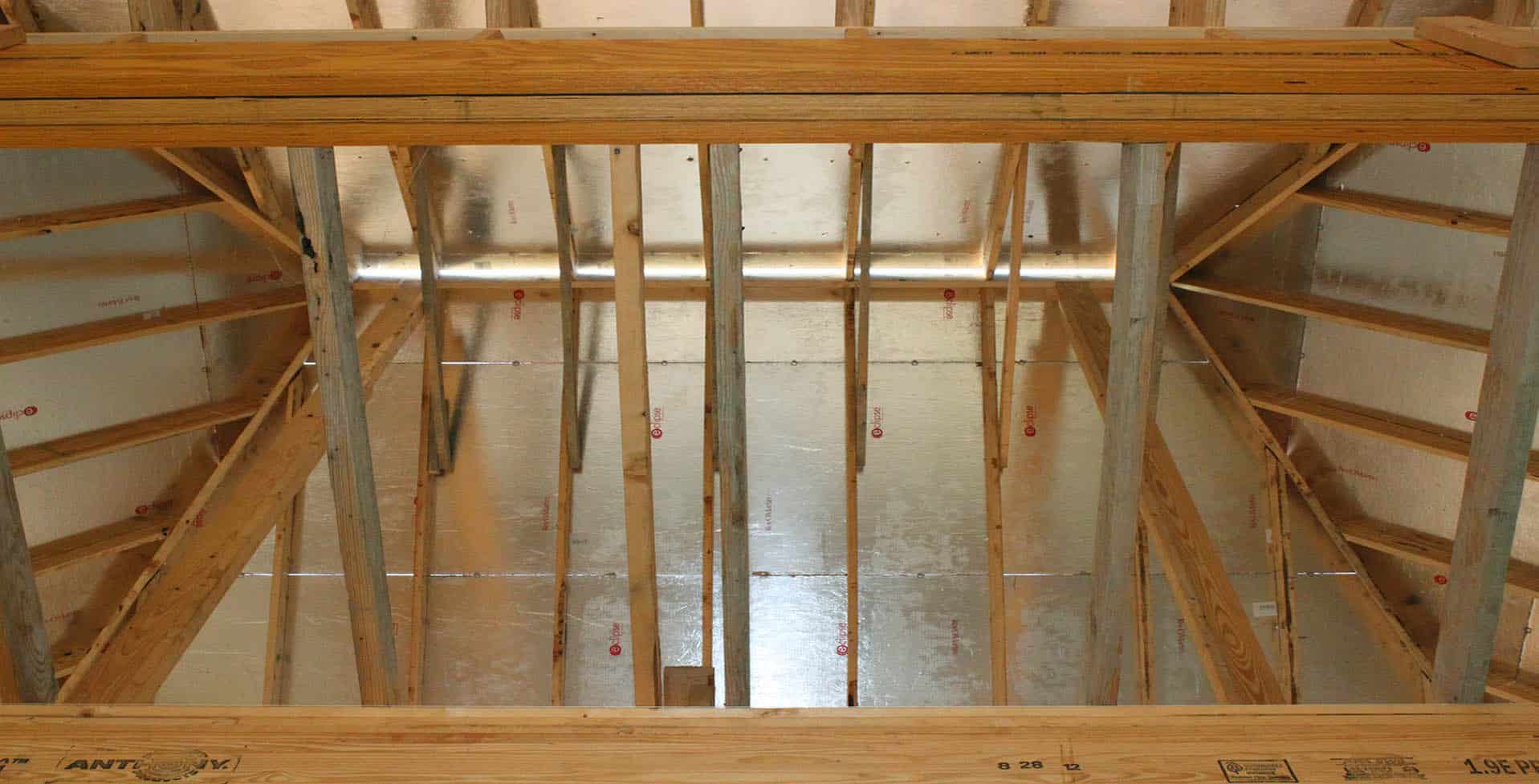 How Our OSB Radiant Barrier Panels Can Be the Right Choice
Again, if you know that your project includes building in a warm climate, our Eclipse™ OSB Radiant Barrier is a natural choice. Our roof sheathing materials are energy-efficient, money-saving, high-quality products. In fact, we recently posted a quick, entertaining, and informative video—Board Certified with Zach Zimmerman—that explores these advantages and many more. So make sure to give it a look and a like, and then read on on to discover why our  Eclipse™ OSB Radiant Barrier is the environmentally conscious choice that can save homeowners energy and money.
1. Energy Saving
According to the Engineered Wood Association (APA), in attics in warmer climates, solar radiation can account for as much as 93 percent of heat flow. However, the highly reflective aluminum panels in our Eclipse™ OSB are incredibly effective at keeping heat out of attics and homes. For example, proper installation of these panels can reduce attic temperatures by as much as 30°F. This level of heat reduction can make a huge difference in terms of the energy used to cool a home or building. In this way, our Eclipse™ OSB Radiant Barrier panels are a greener, more environmentally conscious building material.
2. Money Saving
The other benefit of lowering energy consumption is that it also lowers energy costs. If you've ever been in a home that isn't well insulated against the heat, you know how miserable it can get when temperatures rise. And it creates a problem where the thermostat is constantly trying to keep up with the climbing indoor temps. This can lead to dramatic increases in home energy costs as the A/C struggles to maintain the indoor temperature. But, Eclipse™ OSB Radiant Barrier panels reflect outside heat instead of absorbing, keeping the inside of the building cooler. This, in turn, can take much of the pressure off of a building's A/C system and lead to a significant reduction in energy costs.
3. Sustainable
Another excellent reason to choose RoyOMartin's Eclipse™ OSB Radiant Barrier panels is because of our sustainability efforts. All RoyOMartin products are available Forest Stewardship Council® (FSC®) certified. This ensures that the forests where the wood is sourced from are managed responsibly. 
Find Quality Wood Products You Can Depend on With RoyOMartin
Whether you need OSB, plywood, or solid wood products, RoyOMartin has you covered. We have provided superior wood products for nearly a century. And we are ready to help you find the right materials for your next project. Reach out to us at 800-299-5174 or contact us online if you have any questions about what we offer. Build something greater with RoyOMartin wood products.