If you're looking to build anytime soon, you should be aware of the benefits of choosing 9' or 10' panels from your OSB supplier. With the changing landscape in home design preferences and code specifications, selecting the right OSB products is crucial. Find out if requesting extended length from your OSB panel supplier is the right choice for your new build.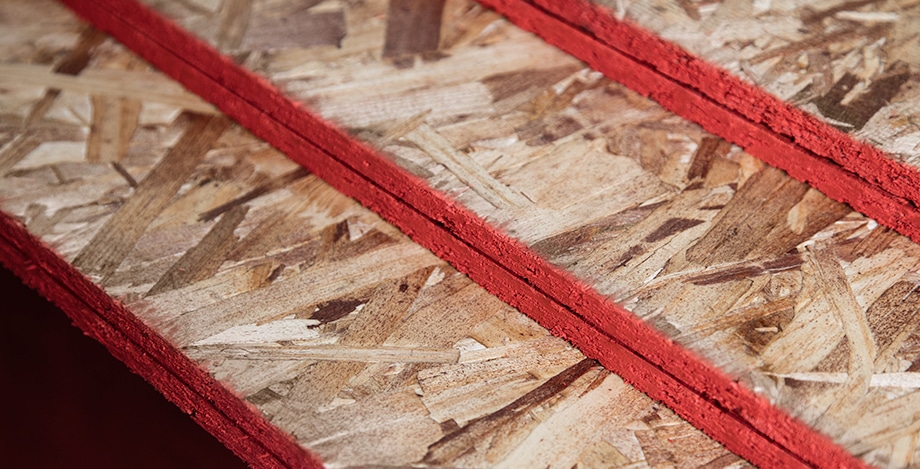 3 Reasons to Request RoyOMartin® Extended Length Panels From Your OSB Products Supplier
Strength – By choosing 9' or 10' length OSB panels, you can eliminate the need for horizontal joints. One continuous panel of OSB sheathing can connect the top and bottom plates. This can provide a continuous load path and greater strength and durability for your home build. 
Efficiency – Builders can cut down on material waste and valuable labor time when using extended length 9' and 10' OSB panels. By using extended-length panels, you can minimize cutting and installing blocking materials. In turn, this can reduce labor time, waste, and the need for mechanical fasteners. Using 9' or 10' OSB panels doesn't just reduce waste and labor time. It also reduces air leakage in the home.
Cost Effectiveness – When purchasing your extended-length OSB panels from companies like RoyOMartin, which utilizes a fixed press, you can be assured that you are getting more material for your dollar. Producing 9' and 10' panels along with 8' panels keeps the OSB manufacturer's cost down. This can then translate to a lower end-user cost. In some cases, you can purchase an extended-length panel for the same or even lower costs than an 8' panel! 
Even More Reason to Consider 9' and 10' Panels
In addition to the reasons above, utilizing 9' and 10' length panels is also good for the environment! Since the entire panel can be used, you're reducing the carbon footprint. Using extended-length OSB panels reduces the waste from having to cut down 8' panels, thereby eliminating the need for that potential remnant to be loaded and hauled by truck or rail to just become waste. 
Not only is utilizing extended-length OSB products in your next build the responsible choice. But all of RoyOMartin's products are sourced from timber and manufacturing processes that conform to the stringent tenets of FSC®. This helps builders meet social, environmental, ecological, and economic responsibilities.
Choose RoyOMartin Extended Length OSB Panels for Your Next Construction Project
RoyOMartin's TuffStrand, WindBrace, and StructWall are all available in both 9' and 10', or longer. TuffStrand XL provides excellent dimensional stability and surface uniformity, as well as strength and durability. WindBrace OSB sheathing is 1/1/8" longer than traditional panels and is engineered to meet code in hurricane-prone areas and is offered in lengths up to 145 1/8".
StructWall XL is a structural-one rated OSB panel that is engineered for greater strength and less deflection than conventional OSB sheathing, making it ideal for the more stringent building codes in seismically-active areas.  
If you have any questions about OSB, plywood, or any of our other products, call 1-800-299-5174 or contact us online. Build better with RoyOMartin!